Signs That a Home Has a Leak
Sometimes it's easy to tell when there is a leaky pipe in a home. Pooling water where it is not supposed to be, structural water damage, mold, and mildew are clear signs that water is coming from somewhere it shouldn't, such as a burst pipe or leak. Leaks are not always so obvious, but several more subtle signs may indicate this problem in the home plumbing system.
Sounds of Running Water
There are many reasons to hear water running in a home. Faucets, dishwashers, showers, and washing machines running are all examples of where it's normal to hear running water. However, if a homeowner hears hissing or running water sounds when no water is being used, this can point to a water leak. Here are a few other ways hissing or running water sounds can indicate a plumbing leak:
The sound is in a different location than expected.

The sound is louder than normal.

The sound is new or unusual.
Water Pressure Issues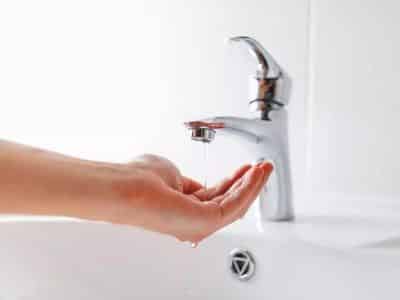 Sometimes changes in water pressure can be evidence of plumbing problems. If water pressure suddenly seems low, that may indicate a leak in the supply lines. This is especially true if water pressure is lower throughout the house. If it's only in one spot, it's likely a problem of scale buildup, although it can indicate that the leak is just close to the particular fixture too. 
As soon as the low water pressure is noticed, homeowners should reach out to a professional to determine the cause. Reasons for low water pressure can be quite varied and include the following:
Leaks:

This is, of course, the big one discussed in this article. When water can escape the pipe, the pressure is diverted and does not go straight for the faucet or fixture it is intended to.
Scale Buildup:

Calcium and other minerals commonly found in hard water can build up in the pipes and reduce water flow.
Supply Problems:

Sometimes, if a municipal water supply is experiencing issues, it can affect the pressure throughout the system.
Escalating Water Bills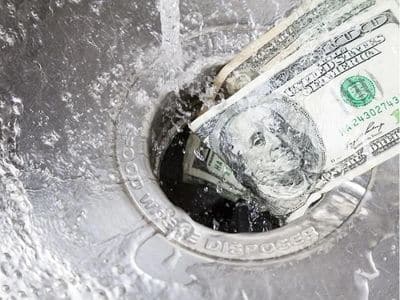 Another subtle way leaks can reveal themselves is through higher water bills. A sudden unexplainable increase in water usage may point to a leak. If no other signs are present, it may even be under the slab or in the main supply line. 
There can be multiple reasons for a water bill to increase, but if a rate increase has not happened and there have not been many guests in a home to increase water usage, a leak may be the most likely reason.  If any of these signs show up, it's time to call a professional so they can determine the source of the problem, fix it, and prevent further damage. 
About RCL Mechanical
With flat-rate pricing and technicians available to answer calls around the clock, RCL Mechanical is ready to meet the plumbing needs of Taunton, MA, and the surrounding areas. They provide on-time arrival and the latest technology so customers can get on with their lives as quickly as possible. Call them today for water leak detection services in Taunton, MA.