Avoid Having a Faulty AC 
Summertime means homeowners will use their AC units to stay cool and comfortable during the year's hottest months. There are a lot of air conditioner maintenance benefits that homeowners often overlook. Homeowners can ensure that their system runs effectively and efficiently all summer long by taking proper steps to maintain air conditioning units. 
AC units sit all winter without being used, so come summertime, it should be no surprise that they need to be tuned up and serviced by a professional. Of course, there are also other tips to keep the AC running smoothly this year that homeowners can do themselves. 
Replacing Air Filters is Crucial
One of the most important ways to keep an air conditioning unit in good shape is to replace the air filter regularly. Changing these filters is easy enough for most homeowners to do and should be done around every three months. However, they may need replacing even more frequently if pet dander or allergy sufferers are present in the home. 
Air filters are designed to trap pollutants and airborne contaminants. The air circulates through the filter, causing it to become dirty. The more pollutants in the home, the dirtier the filter will become. Homeowners that change these filters on time can benefit from cleaner air, relief from allergies, and better efficiency with HVAC units. 
Avoid Clutter Around HVAC Units 
Homeowners should keep debris, plants, and other obstructions away from outdoor HVAC units to maintain the system. Debris can get trapped and build up in the system, especially during storms. This can cause problems and interfere with airflow. Debris can also affect the efficiency of the HVAC unit and cause it to consume more energy. Plus, it can cause damage to the system's compressor or condenser coils. 
Additionally, plants can also cause interference if grown around the AC unit. Some plants will grow against whatever is nearby, including HVAC units, which can obstruct airflow, making the system work harder to keep the home cool inside. This can result in higher energy bills, costly repairs, and a shortened lifespan of the AC if the plants do any additional damage to the unit.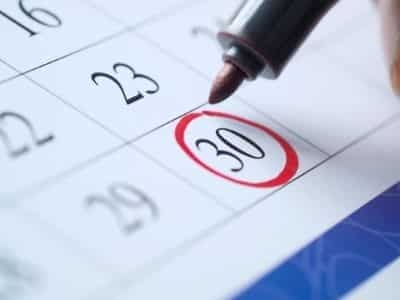 Regular AC Maintenance is a Must 
Homeowners should contact their local HVAC company to schedule air conditioner maintenance. It is important to have an HVAC system serviced twice a year to keep things running smoothly and efficiently. By keeping HVAC units maintained, homeowners can avoid unexpected and costly repairs. An AC technician who services the unit can spot problems early on, which lessens the chances of the issue worsening. Also, keeping the system maintained means it will run better, have a decreased risk of breaking down, and help in keeping energy bills low. 
When a licensed technician comes for regularly scheduled maintenance, they will thoroughly investigate the HVAC unit. This includes checking and replacing the furnace filter, looking for signs of wear on the system's ventilation system and exterior, conducting repairs if needed, and cleaning and inspecting the unit's interior. While this may seem like a lot of work, keeping an HVAC system maintained and running all summer efficiently is necessary.
About RCL Mechanical 
RCL Mechanical is a locally-owned and operated business that provides its neighbors in Taunton, MA, and the surrounding areas with award-winning service. They offer flat-rate pricing, 24/7 availability, and the latest technology. Call them today for air conditioning services in Taunton, MA.